Things To Do
The North Myrtle Beach, South Carolina area offers visitors a myriad of ways to enjoy themselves. With so many family-friendly attractions, championship golf courses and unlimited shopping and dining choices, you are sure to find something in North Myrtle Beach to entertain every member of your group.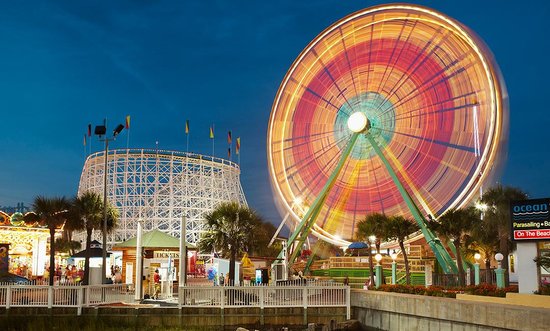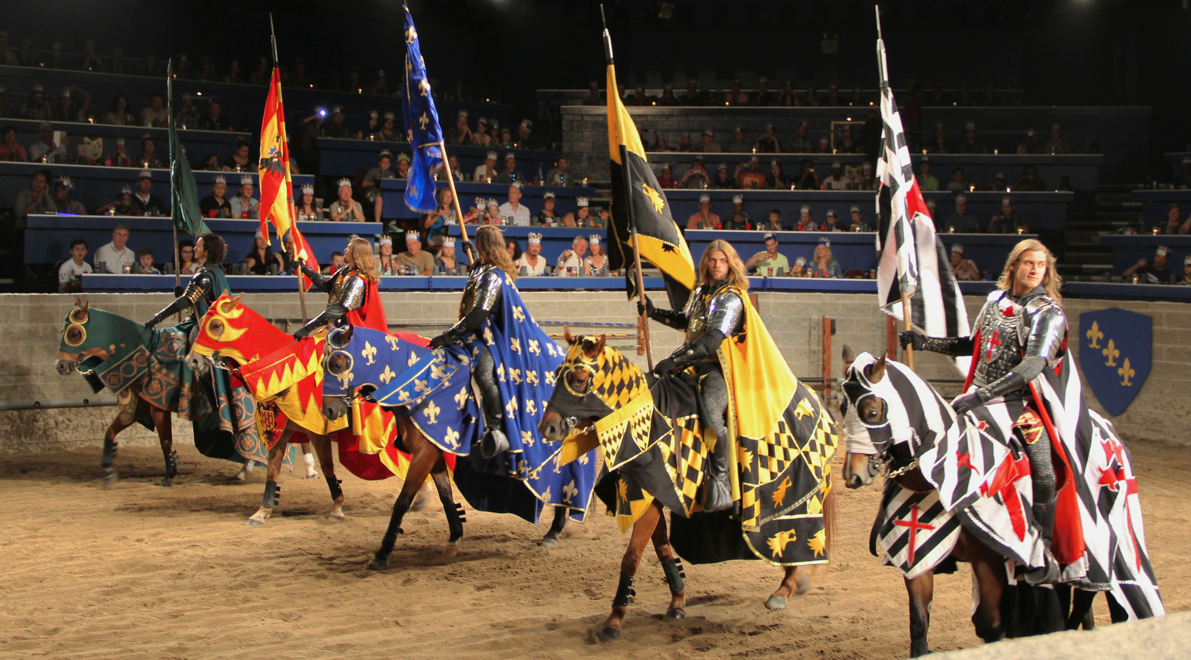 While walking or driving through North Myrtle Beach your head whips this way and that as you try to take in all of the excitement around you. Usually the first that that captures the attention of children are the rides at Family Kingdom Amusement Park. Thrilling roller coasters, bumper cars, arcades, towering Ferris wheels-- they are all here and your kids will not be able to wait to try them all! Myrtle Waves Water Park offers similar thrills but you can experience them all while wearing your bathing suits! The kids will also love the many go-kart tracks and themed mini-golf courses that are up and down the Grand Strand. For something different, how about getting the family tickets to Pirate Voyage Dinner Theater where you can cheer on your favorite swashbuckler while enjoy a yummy meal? The whole family will also want to check out the marine life at the Ripley's Aquarium or the fun attractions at WonderWorks. Both of these are located at Broadway at the Beach, a bustling area for the whole family that also has shops, live entertainment and restaurants. Barefoot Landing offers fun of a similar type and is home to the Alabama Theatre, House of Blues, the famous Greg Norman restaurant and more. You will also want to spend some time at Market Common where you can do some shopping, enjoy fine dining or see the latest movie release. All of these spots are wonderful places to grab some North Myrtle Beach souvenirs to take home with you! This just scratches the surface of all the things you and your family can enjoy together on your North Myrtle Beach vacation. Alligator Adventure, the Myrtle Beach SkyWheel, Waccatee Zoological Park, Medieval Times Dinner Theater, festivals, fireworks and more—it is all part of a North Myrtle Beach, South Carolina adventure!
If you are a sports-loving group, you will find plenty to do in this exciting area of South Carolina. The North Myrtle Beach Pelicans baseball team is a Class A farm club for the Chicago Cubs and plays throughout the season at Ticketreturn.com Stadium. After seeing a game you will be inspired to practice your own baseball skills at one of the many batting cages in North Myrtle Beach. There are also many tennis and basketball courts where you can get up a friendly game. Those that enjoy horseback riding will get a thrill out of galloping along the beach. If you and your family enjoy hiking and biking, explore one of the many trails in this scenic area of South Carolina! Some are even along the oceanfront—you will not even realize you are working out when you can do it in the sea breezes as you overlook the spectacular Atlantic Ocean!
How about enjoying those gorgeous Atlantic Ocean views while you golf? There are more than 100 beautiful courses to be found in the North Myrtle Beach area, some of which lie along the oceanfront, offering glorious vistas. Your golf group can experience beautifully designed courses to suit any skill level from pro to duffer. You can get tips from the pros at a golf lesson or just play a round with your golf buddies and finish up with a drink on a clubhouse patio in the refreshing breezes coming off of the ocean. Most North Myrtle Beach golf courses are open year round and during the cooler months you may find them offering discounts and special offers. Remember—it does not matter how well you golf—what happens in North Myrtle Beach stays in North Myrtle Beach!
Property Location
Location: Oceanfront
Area: Myrtle Beach
2001 77th Ave North
866-878-2650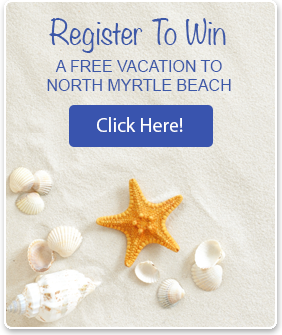 Disclaimer
Myrtle Beach Vacation Rentals is not affiliated with onsite management or the HOA of this complex.